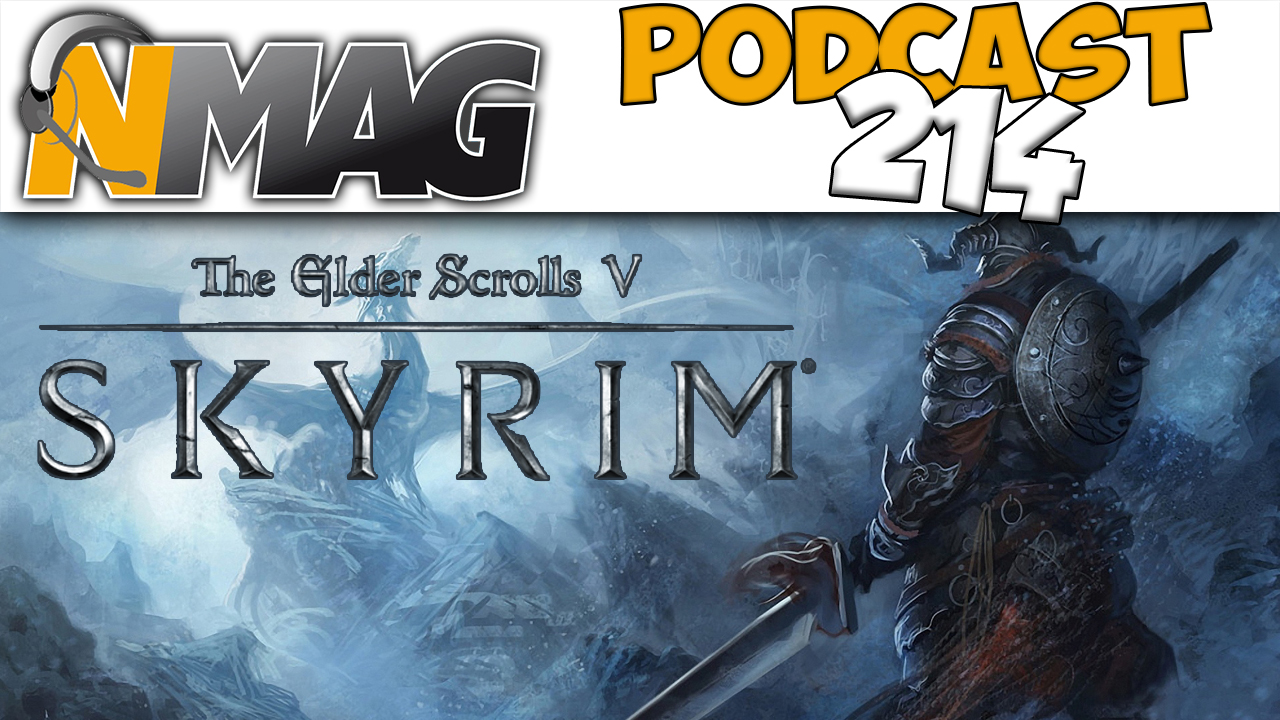 #214 – The Elder Scrolls V: Skyrim – PODCAST
PS3, Xbox 360, PC, PS4, Xbox One. The Elder Scolls V: Skyrim ist schon auf zahlreichen Systemen erschienen und seit vergangenen November endlich auch auf einer Nintendo-Konsole erhältlich. Alex und Arne unterhalten sich über das Rollenspiel-Epos für Switch und erzählen Anekdoten über ihre Erlebnisse in Himmelsrand. Die geballte Sykrim-Ladung gibt's im 214. NMag-Podcast. Viel Spaß beim Hören!
Gefällt euch unser Podcast und wollt ihr wöchentlich weiterhin über spannende Nintendo-Themen auf dem Laufenden gehalten werden? Dann bewertet uns doch auf iTunes oder hinterlasst einen Kommentar!
Teilnehmer: Alex und Arne